SERVICES
We can assist you with evaluation of your current business software or help you with the selection of new software including RFSP (Request for Software Proposal) document. We can also act as a project manager for software implementations including third party add-ons.
BUSINESS PROCESS ANALYSIS
Are you having difficulty in accounts receivable, payables, or utilizing purchase orders. We can provide analysis of accounting and business software to determine how it can be used more effectively in your business environment including suggestions for best practices and cost saving areas.
SPECIAL PROJECT ASSISTANCE
Need help catching up your financial statements, bank reconciliations, or are you starting a new company? Would you like assistance with reconciliation or out of balance troubleshooting? Not only will we complete the project on time and with accuracy, but we will also provide detailed company specific how to manuals for processes and procedures and provide training so that your personnel can take the project over once the initial goals have been reached. We have experience with Sage 300 CRE, Job View, Sage 100 Contractor, Salesforce, Quickbooks, Corecon, Easy Farm, and Visual Bookkeeper.
SOFTWARE PURCHASE
Corecon As the local dealer for Corecon, we can help to provide Quickbooks users with a full suite of powerful construction products including estimating, scheduling, procurement, job costing, and project management. This web based product also has a mobile and team portal components. For a product brochure www.corecon.com
---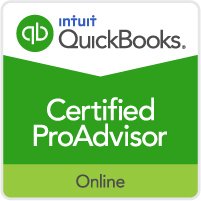 Quickbooks As certified Quickbooks Pro Advisors, we can provide support for Quickbooks either the online or desktop versions and specialize in the construction and non-profit industries. Contact us for discounts and information on additional third party addons to enhance your current system.
---
Job View We are the local dealer for the construction accounting software Job View by A-Systems. If you are looking for an accounting package that is feature rich, ease of use, and cost effective try a free trial of Job View. (Please use promo code KLC in the field How did you hear about us.) No matter what kind of construction your firm does, Job View can handle it. For a list of feature and edition details click here. For a product brochure Job View
---
Visual Bookkeeper Looking for a easy to use general accounting software? Try Visual Bookkeeper. Point of Sale, Credit Card Processing, Inventory, Warehousing, Retail, Wholesale, Service, or Manufacturing are handled nicely. Visual Bookeeper is quick to learn, easy to use, and hard to beat! Try it out for free. (Please use promo code KLC in the How did you hear about us.) For a list of features and edition details Visual BookKeeper.
---
Sage 100 Contractor (formerly Master Builder) This is a good product for small construction companies needing to move up from quickbooks but not ready for all the power of Timberline. Includes Estimating, full accounting and job costing, project management, service management and inventory. Marketed with Integrated Solutions.
---
Sage 300 Construction and Real Estate (formerly Sage Timberline Office)Through its integrated family of construction and real estate management solutions, Sage 300 CRE construction software gives you highly developed cross-functional capabilities to pull everything together for streamlined, single-source control. Marketed with Integrated Solutions.


---

Salesforce.com Looking for way to manage your customer base for sales, marketing, service, and support. Salesforce is an easy to use as the websites you use every day. What if you never had to buy, install, or upgrade software ever again? With this cloud-based application complete with mobile component, upgrades are automatic, so you always have the latest version. Log in from anywhere, view and update customer data and work with your colleagues – anytime you want. We can help you customize Salesforce for your company.